The phone woke me harshly early this morning, detaching me from jolly dreams where moles were singing beautifully in the garden, killed by a stranger under a crimson red sky full of tentacles, while I was having a long and relaxing bath. A paranormal creature was chasing me afterwards, I think I have some foreseeability in my dreams, visions, which help me to envisage every movement. My dream world has always been upside down, but strangely enough, I don't run any more like running through thick butter.
The past four days were spent in Athens, which is an interesting chaos at the moment. I found time to visit a friend, after months of not seeing him. Time just flows.
I refuse to see the results.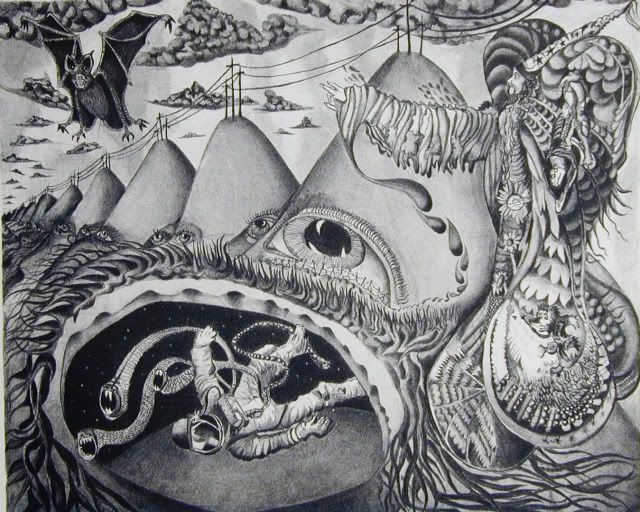 Drawing by Marius Starkey.
source unknown
Listening to:
The Last Waltz - Old Boy Soundtrack