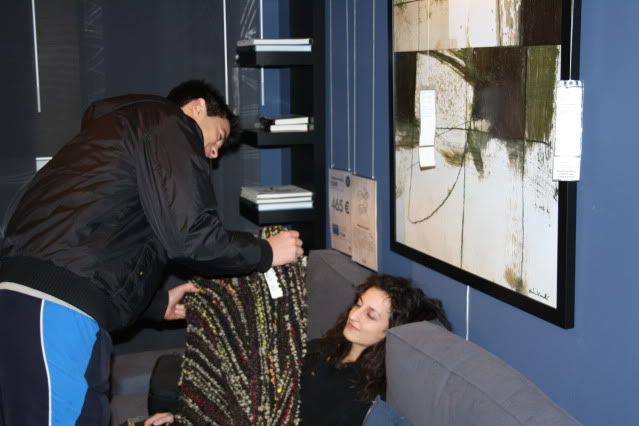 Leandros, Ksi, Lampros and me went to IKEA today. We drew in the "children's room", slept in the living room, stole pencils, ate ice cream and candy laces. I wanted so desperately to play in the playground, it mostly is a disadvantage being 19 years old. Afterwards we went to the unis gymnasium. I really don't enjoy places like that, I find it useless locking yourself in a fetid hall to exercise. It seems unnatural and posed. That is my point of view, I am the most unathletic creature in the universe.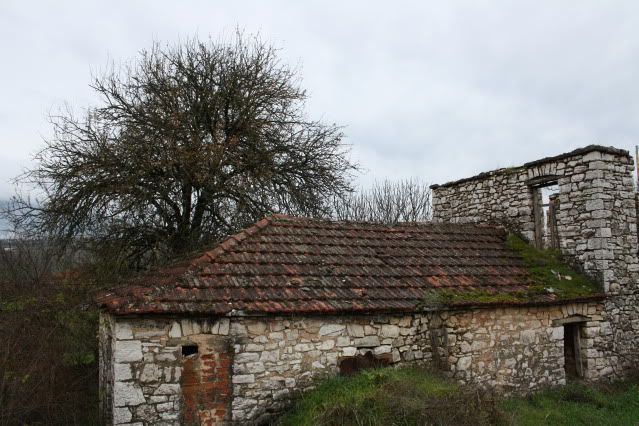 stone house of my neighbourhood
Faded drawings:
Fatal insubstantial disease
Chloe (someone drew an anarchist-like 'A' on her shawl, I find it quite neat)
Listening to:
Pink Floyd - The Trial
Such inspiring music/animation. Pink Floyd give you plenty material to think about. They are true artists.
In a decaying society, art, if it is truthful, must also reflect decay. And unless it wants to break faith with its social function, art must show the world as changeable. And help to change it.
- Ernst Fischer
I try not to follow mass media. Their influences are so deep and subconscious, I wonder what our brain would look like if these influences where extracted from it. Pure vacuum. But people start waking up from their lethargy, it's a good sign for mankind.